Ryan Boylston, 2Ton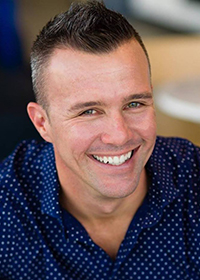 Ryan Boylston was born in Pompano Beach and is a second generation Floridian. He was the first in his family to graduate college. After receiving a Bachelor of Science degree in Marketing from the College of Business Administration and a minor in Mass Communications from the Nicholson School of Communications at the University of Central Florida, Ryan moved to Delray Beach with his then, fiancé. Since 2005, Ryan and his wife, Cassidee, have grown their family with the addition of Preston, Elliott, and Madelyn.

Professionally, Ryan Boylston is the Founder and CEO of 2TON, A Creative Agency. His team of highly skilled design professionals has led clients to see increased awareness and visibility via dynamic and creative marketing strategies. Ryan also founded the Delray Newspaper, Boca Newspaper, Joust Umbrellas and The KTCHN - a eight desk co-working space housed in his office on Atlantic Avenue.

Ryan's dedication to leadership is demonstrated by serving as Delray Beach City Commissioner, Board Member, Palm Beach Tech; Board Member, Allstar Smiles Foundation; and Past Chairman, Delray Beach Downtown Development Authority (DDA); Past Member, Delray Beach Education Board; and Past Chairman, Board of Directors, Plumosa School of the Arts Foundation.