Palm Beach Gardens Medical Center ArtFest by the Sea at Juno Beach has become a springtime tradition for residents and snowbirds alike
This year's festival will take place on March 11 & 12. 2023.
Located in Juno Beach, in Palm Beach County, the festival brings together longtime favorites and the newest names in the contemporary art scene. Life-size sculptures, spectacular paintings, one-of-a-kind jewels, photography, ceramics, and much more make for one fabulous weekend.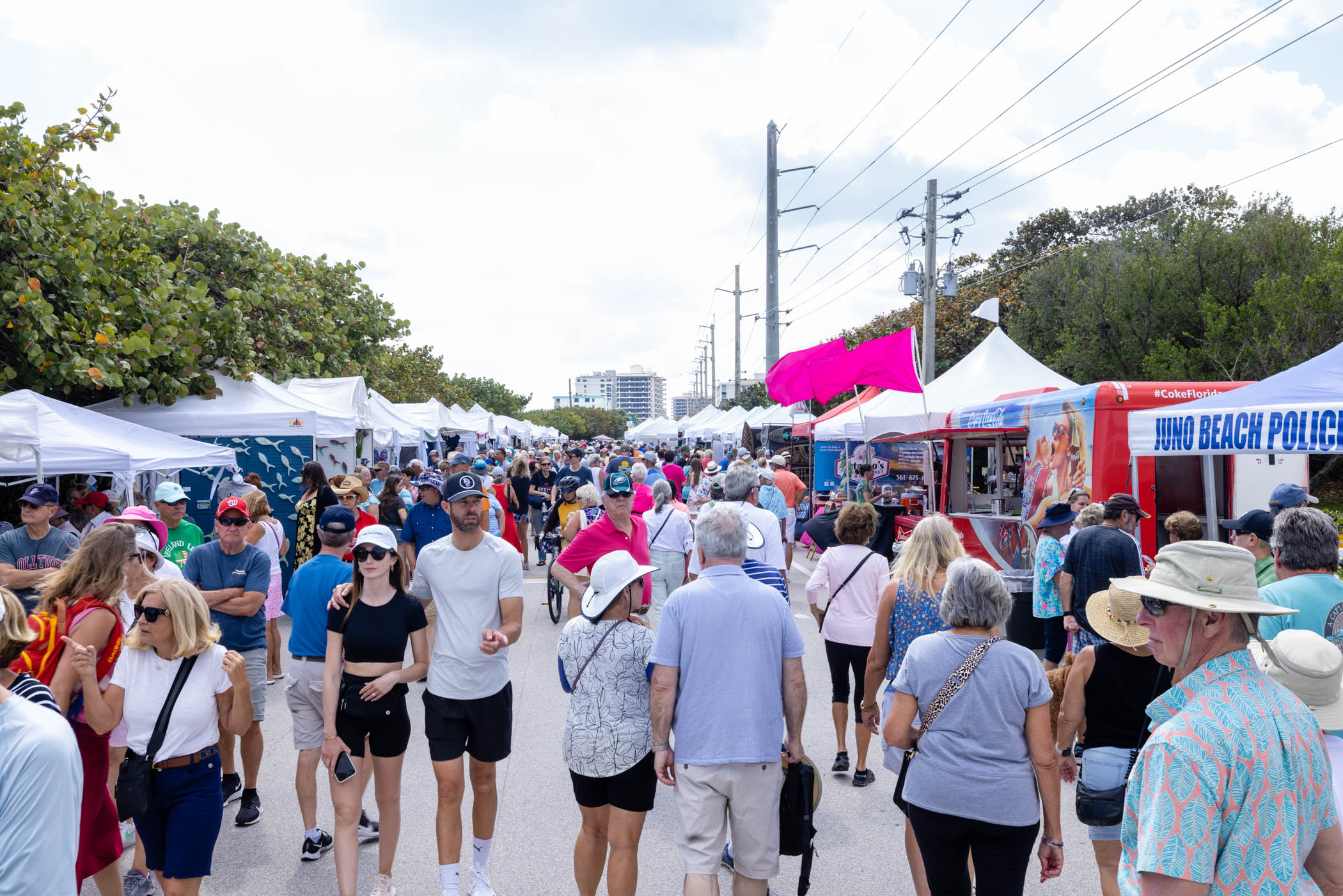 2023 marks ArtFest by The Sea's 33rd anniversary
The festival features over 250 artists from around the country, live music, and the picturesque Atlantic Ocean
ArtFest by the Sea is a free event and open to the public