What is a ribbon-cutting?
A ribbon-cutting is the ceremonial opening of a brand-new or newly-renovated/relocated business that has opened within the last six months with a photograph in the Chamber's weekly e-newsletter. It can inaugurate an organization's first day of business or it can take place weeks after the business' soft opening. Ribbon-Cuttings will be held at the Host's place of business. Members or Non-Members wishing to hold a Chamber Ribbon-Cutting must submit the online application below to the Chamber Office.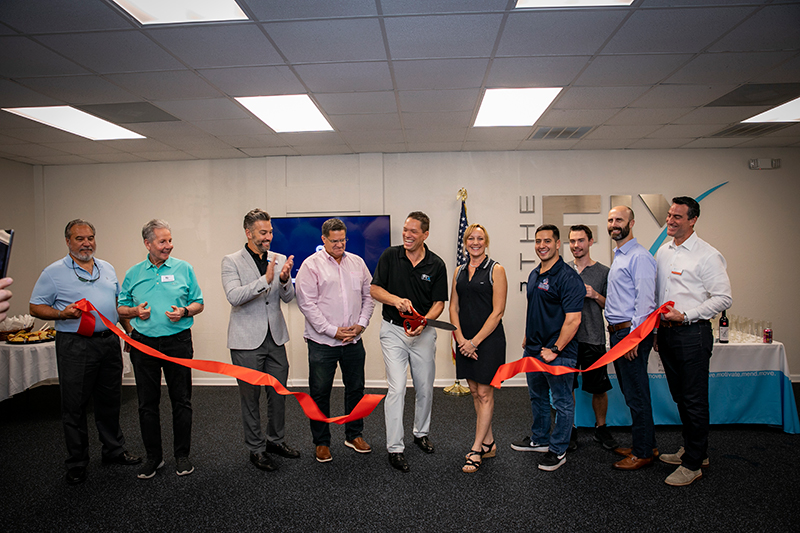 12/10/21 Ribbon Cutting: The FIX
On a Friday we celebrated the grand opening of The FIX. The FIX is the master reset button for chronic pain. A drug free, functional physical therapy program developed to treat combat wounded soldiers by retired military officer Jeff Frankart. The FIX is excited to headquarter it's revolutionary treatment approach in Jupiter, Florida. Photos by Neil Cohen.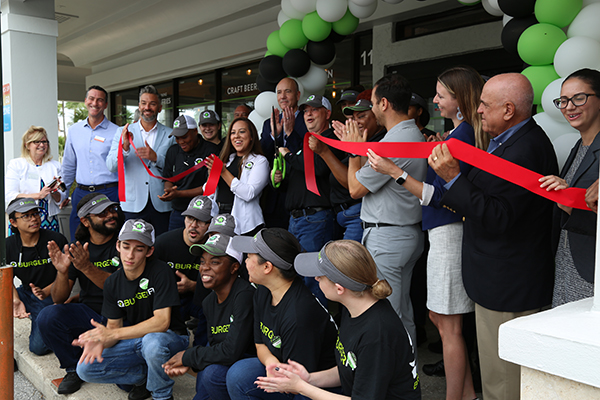 7/7/21 Ribbon Cutting: BurgerFi Jupiter Indiantown
No, you're not experiencing déjà vu - last Wednesday we held our second BurgerFi ribbon cutting this year! Back in March we welcomed the fast-growing fast casual restaurant chain to Palm Beach Gardens, and this week we were happy to celebrate their second Jupiter location.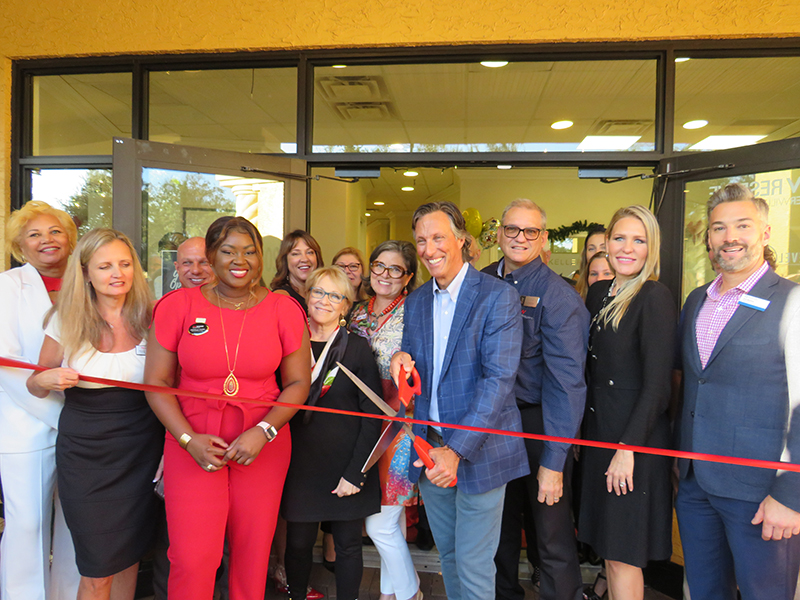 12/2/21 Ribbon Cutting: KW Reserve Ribbon Cutting
Congratulations to KW Reserve on their recent grand opening! Visit them at 6271 PGA Blvd Suite 200, Palm Beach Gardens, FL 33418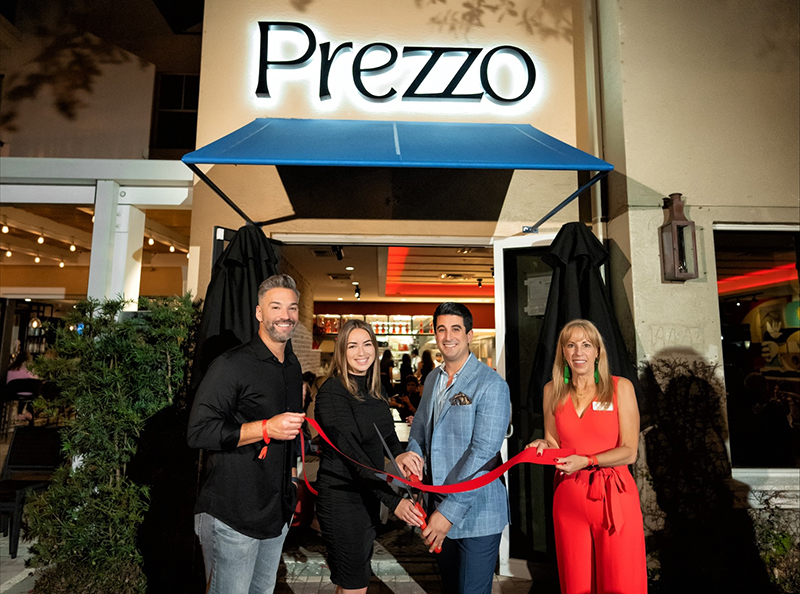 12/11/21 Ribbon Cutting: Prezzo
On a Saturday, we celebrated the grand opening of Prezzo. Prezzo, an Italian trattoria, is known for its soulful preparations and imaginative interpretations of the Italian classics, upbeat atmosphere & live music.
Photos by Muñoz Photography.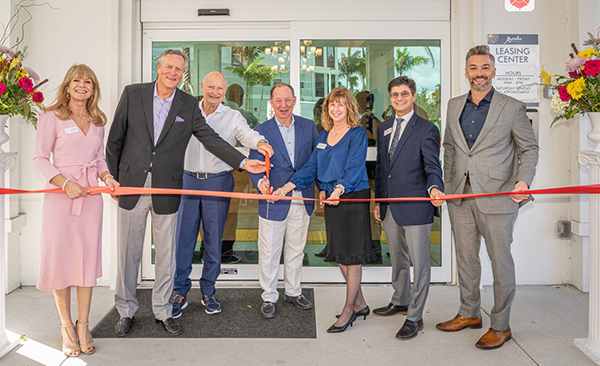 11/10/21 Ribbon Cutting: Arcadia Gardens
We celebrated the grand opening of Arcadia Gardens, a premier Senior Living community that sets new standards for luxury senior living in Palm Beach Gardens, Florida. Thank you to our Ambassadors in attendance: Mark Holbert and Jeff Greenwald. Palm Beach Gardens Vice Mayor Chelsea Reed, Councilmember Mark Marciano, Councilmember Marcie Tinsley and Representative Rick Roth were in attendance as well.
You can watch the Facebook Live of the ribbon cutting here.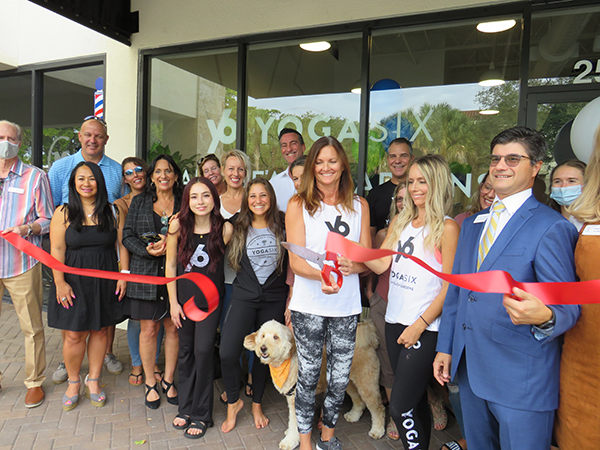 11/4/21 Ribbon Cutting: YogaSix Palm Beach Gardens
Last week we celebrated the grand opening of YogaSix - YogaSix offers a modern take on yoga through six different class types designed to accommodate students of all levels in a way that is Energizing, Empowering and FUN!
Thank you to our Ambassadors in attendance: Eddie Tybuszynski, Jimmy Glenos, Mark Holbert and Jeannie Fowle. Palm Beach Gardens Vice Mayor Chelsea Reed and Councilmember Mark Marciano were in attendance as well.
We also tried something new:
Click here to watch our Instagram Reel from the event!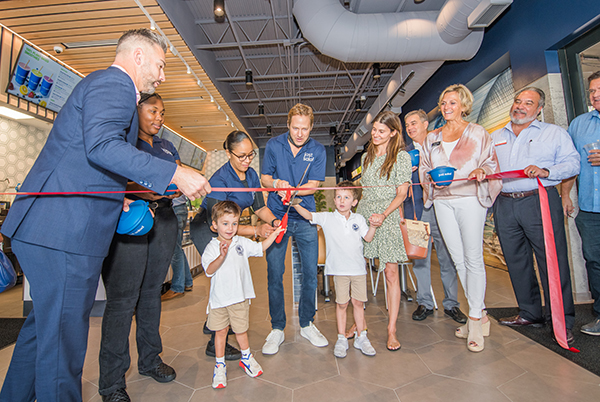 10/13/2021 Ribbon Cutting: Just Salad
Congratulations to Just Salad on their new Palm Beach Gardens location! On Wednesday, we celebrated with a ribbon cutting.
Just Salad is a fast casual concept with a mission to make everyday health and everyday sustainability possible. Empowering customers to eat with purpose, Just Salad is home of the world's largest restaurant reusable program and the first U.S. restaurant chain to carbon label its menu.
Check them out at 2660 PGA Boulevard, in the Trader Joe's shopping center.
Photography by Sunman.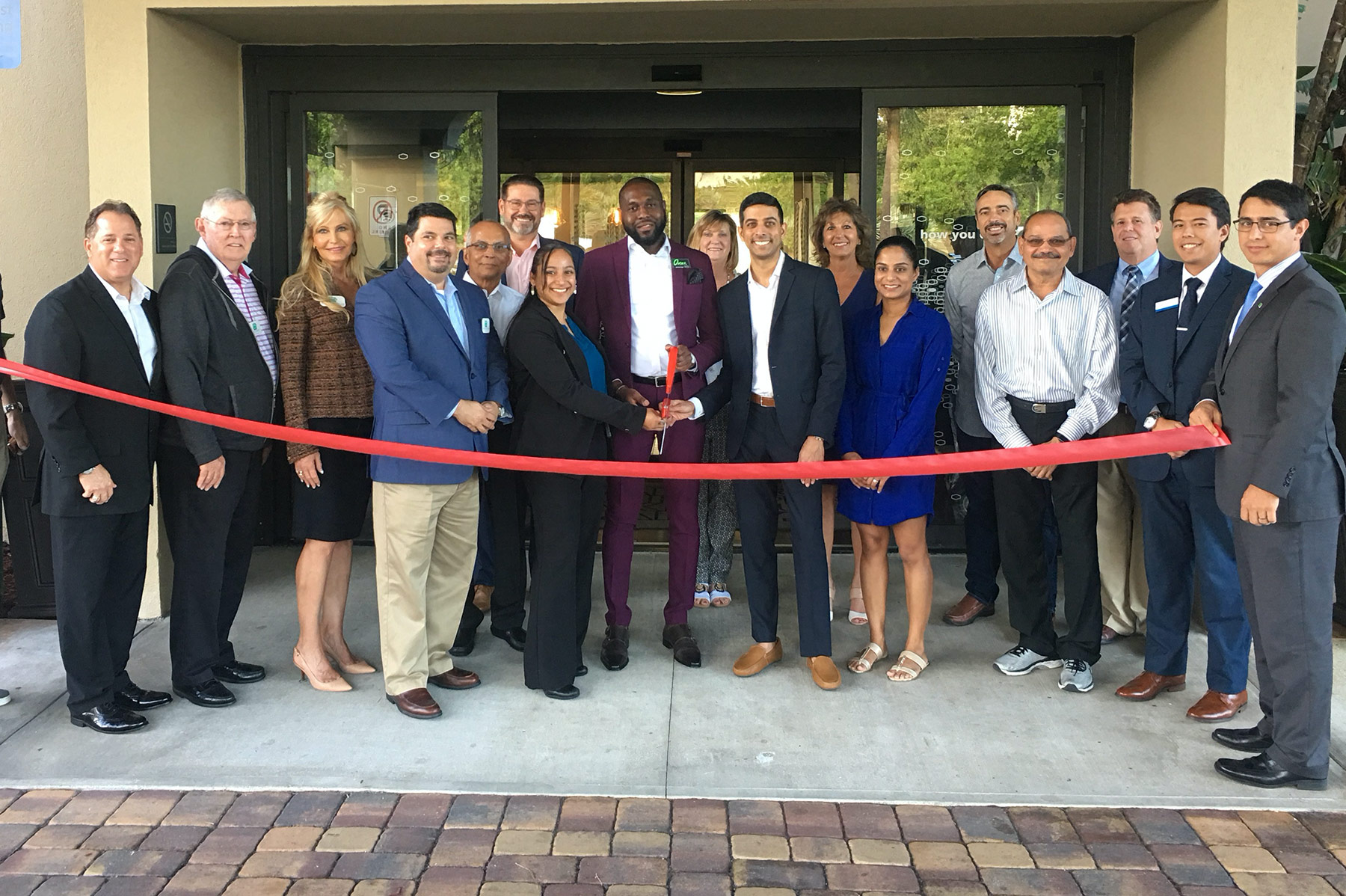 Keep in mind that we are your support, this is your event. You can make it as simple or as big as you want!
Because the ribbon cutting marks a very significant moment in the business' history, this is also a great photo opportunity. The ceremony gives the business owner or manager a chance to say a few words to those gathered. Business owners have used this time to publicly thank their financial backers, their employees, their friends and family, and/or their business partners. They also take the opportunity to talk about what their business does.
Tips for a successful ribbon cutting:
Schedule and plan in advance
Invite customers, clients, friends, family, and your local municipality
Market your event
Submit a press release for our e-newsletter (members only)
Provide food and beverages (we suggest it!)
Have an announcement or speech to educate your guests
Prepare for bad weather
The fee for a current Palm Beach North Chamber of Commerce Member is $250 and $500 for Non-Members.  This fee MUST be paid 14 days before your requested date or at the time of receiving confirmation of an approved ribbon-cutting date from the Chamber.
Ribbon-cuttings are conducted Tuesday – Friday between the hours of 9 a.m. and 4 p.m. with the following choices: Tuesday / Thursday 11 a.m. / 4 p.m. OR Wednesday 9 a.m. / 11 a.m. / 4 p.m. OR Friday at 11 a.m. / 2 p.m. We do not schedule ribbon-cuttings on Saturday – Monday.
Attendance of Chamber Staff and Ambassadors will vary based on the time and day. Attendance is not guaranteed so please invite your friends, family and clients!
Note: Reservations are booked a minimum of 21 days in advance on a first-come, first-serve basis. Please do not send communications until the Chamber has confirmed your date and time.
Invite your own guests (customers, clients, friends, family)
Invite your local municipality council members and mayor
Provide the Chamber with a timeline and list of speakers at least one week prior to the event
You may provide food/beverage if desired (we advise it!)
Market event (the Chamber promotes event prior through event on our calendar, but we strongly advise you submit a press release in addition)
You may reach out to media for coverage if desired
Send a copy of your guest list to Chamber at least 24 hours prior to event
Ribbon for ceremony
Large ceremonial scissors
Camera for photographs
Attendance of Chamber Staff Member
CEO attendance cannot be guaranteed, but we strive to have him present at every ribbon-cutting (if business wishes to have him speak, it must be requested in the 'Additional Information' section of the form below)
Invite Ambassadors and Board (attendance not guaranteed)
Include invite of ribbon cutting in our newsletter to invite community (if this is not desired, please direct the Chamber in the 'Additional Information' section of the form below)
Submits Ribbon Cutting information for pre-event promotion and post-event image in the Florida Weekly newspaper (the Chamber does NOT guarantee coverage)
If you need to cancel/postpone your event you must let us know at least 2 weeks prior. A cancellation within 3 days of your event will result in a $75 cancellation fee, and you will need to reschedule your ribbon-cutting with the Chamber within 30 days from your previous date. If you cancel more than twice, we reserve the right to cancel your event entirely. Please note if the previous date of the ribbon cutting does get promoted in the Florida Weekly newspaper as an upcoming event and there is a cancellation or postponement, it is NOT the Chamber's responsibility. We will alert the FW of the change but know that the newspaper may have already gone to print.
Here are the reasons why you would want to be a member before your Ribbon Cuttings:
Ribbon Cutting Request Form