Robert Fashano, Lead One Consulting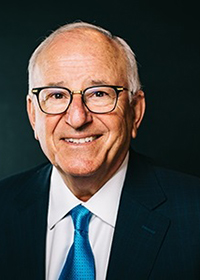 Robert "Bob" Fashano is the founder of Lead One Consulting, LLC. an Executive Coaching and Leadership Development Company. He is a Certified Executive Coach from the Center for Executive Coaching, and a member of the American Coaching Federation. Bob has spoken in 17 countries on leadership and coaching. He is the co-author of the book "The Power of Coaching" and is the author of the soon-to-be released "Make Today Your Masterpiece." He is a past president of GAMA International, an 11,000-member financial service association.

Bob is a Buffalo, N.Y. native and served as Past Chairman of the board for the Buffalo/Niagara American Heart Association. Locally he is a member of Christ Fellowship Church, the Place of Hope Leadership Advisory Council, the Jupiter Country Club and the Palm Beach Yacht Club.