Tim Sargent, Safe Harbor Rybovich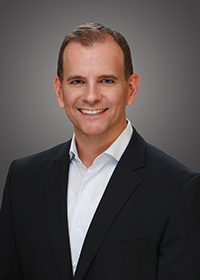 Timothy W. Sargent, Jr. joined Safe Harbor Marinas in January of 2021 upon Safe Harbor's acquisition of Rybovich. Mr. Sargent was a key leader of the financial team at Huizenga Holdings, Inc., a diversified company that manages the Huizenga Family owned businesses and real estate assets in March of 2004. One of Mr. Sargent's responsibilities as part of the financial team at Huizenga Holdings, Inc. is to serve as the Chief Financial Officer of Rybovich Boat Company, LLC, a super yacht marina and refit facility based in West Palm Beach, Florida. Mr. Sargent is responsible for the company's financial strategy, treasury management, risk management, legal matters, and business management.

From December of 1998 to March of 2004 Mr. Sargent was the Director of Tax and Controller for SDA Enterprises, Inc., an investment holding company for the Abraham family. Some of SDA Enterprises, Inc.'s holdings included Slim-Fast Foods Company, Inc. and Thompson Medical Company, Inc. While with the Abraham family Mr. Sargent worked with the management teams at Slim-Fast and Thompson to divest of various brands and eventually sell Slim-Fast to a public conglomerate in a cash transaction valued at $2.3 billion. Mr. Sargent was responsible for the accounting, tax planning, tax compliance, risk management, and legal matters for the various family assets.

Mr. Sargent started his career with Arthur Andersen LLP in September of 1994 and was promoted to Tax Manager where his responsibilities included tax planning and compliance for corporations (domestic and international), partnerships, trusts and high net worth individuals.

In May of 2011, Mr. Sargent was appointed by Governor Rick Scott to serve on the Governing Board of the South Florida Water Management District. With an annual budget of over $800 million, the District is responsible for managing the water resources, environmental resources and providing flood control for 8.1 million residents in South Florida.

Mr. Sargent holds a Bachelor of Accounting degree and Master of Accounting degree, with a tax concentration from The Florida State University. He is a Certified Public Accountant licensed in the state of Florida and is a member of the American Institute of Certified Public Accountants and the Florida Institute of Certified Public Accounts.