Richard Gieseler, M&T Bank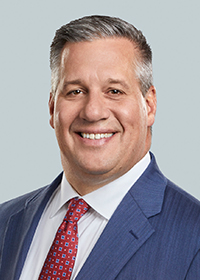 Richard Gieseler, Florida Regional President
Rich oversees all M&T Bank activities in Florida leading a team of professionals that provide Commercial, Commercial Real Estate, Healthcare, and Not for Profit credit and banking services. Rich has held various regional and commercial bank leadership roles in his 12 years with the Bank. He holds an MBA from The Wharton School of Business and is a distinguished veteran of the United States Army serving as an officer and aviator following his graduation from West Point with a bachelor's degree in Economics.