Rebecca Napier, Florida Atlantic University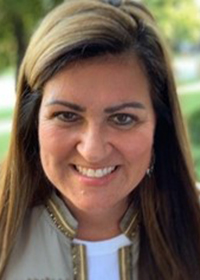 Summary
Rebecca is an innovative financial and operations executive, with 25 years of experience in leading the seamless execution of complex services and programs. Her experience spans the entire academic health system continuum from hospital, ambulatory, practice plan, to research and academic services. She currently serves as the Chief Operating Officer for FAU Health, as well as Senior Associate Dean for Finance and Administration at Florida Atlantic University's Schmidt College of Medicine.

Professional Experience
Prior to Florida Atlantic University, Rebecca was the Senior Vice President and Chief Operating Officer for Best Merchant Partners in Dallas, Texas-an international healthcare startup company. However, the majority of her career she has worked in academic healthcare, most recently as a Chief Business and Operations Administrator at UT Southwestern Health System in Dallas. In her role, she led clinical, research, and education programs spanning numerous hospitals and ambulatory sites across the Dallas metropolitan area.

Before her transition to Dallas in 2014, she was employed by the University of Kentucky for over 16 years.? In her final role with the university, she was concurrently the Administrator-in-Chief for Surgical Services and the Director of the Enterprise Business Services Unit. Her professional experience includes hospital and professional fee revenue cycle, operations management, strategy and business development-including international academic healthcare programs.

Rebecca has collaborated on multiple research projects with resulting peer-reviewed publications in such periodicals as the Journal of the American College of Surgeons and the Journal for Student Medical Education. She also has multiple publications in the Cardiovascular Business Magazine and is a member of their editorial advisory board. Rebecca is an inventor with one current provisional patent, two additional patents in process, and leads her own startup companies.