Pamela Pangas Cope, JP Morgan Chase Bank - PGA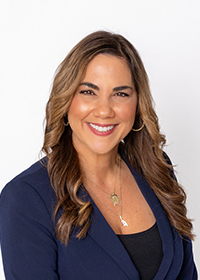 Pamela is an Area Manager in North Palm Beach County for Chase Business Banking. She has been in the banking industry for 25 years in a variety of roles in Retail and Business Banking.

Pamela and her team work with business owners to understand their business in a way that allows Chase to bring unique insights and value to every interaction with your business. They can provide access to the broader team of experts in areas such as cash management, credit solutions, and other business services.

Additionally, their advanced online capabilities and mobile tools give clients access to your Chase business accounts from most digital devices. And you'll have access to telephone banking options that can make your banking more convenient.

Pamela is passionate about serving others and the impact that Chase Bank has on the community. Since 2020, she has served as the Communications Chair for the Palm Beach County Volunteer Leadership Group for Chase Bank and a board member for the Pace Center for Girls in West Palm Beach.

Pamela is a proud dance mom to her daughter, Alexia Katherine, age 7 and dog mom to an adorable Frenchie, Gracie Belle. She spends her downtime with her partner Sean and their blended family of 6. She is an avid country concert attendee and spends her summers in Greece with family. She has lived in Palm Beach County Florida for 27 years.