Kate Volman, Floyd Coaching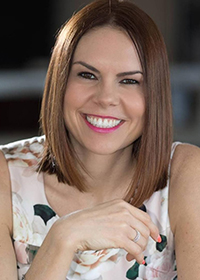 Kate Volman is the CEO of Floyd Coaching. With over twenty years of experience in developing and leading life-changing programs for entrepreneurs and leaders, she has a passion for helping people grow. In addition to serving on the leadership team for multiple organizations throughout her career, she also used her entrepreneurial skills to start and run a boutique marketing firm.

Her enthusiasm and passion for helping people explore their creativity both personally and professionally make her a sought-after speaker, trainer, and executive coach. She leverages her knowledge and experience in personal development and company culture to help people live more fulfilling lives. Kate is the author of Do What You Love: A Guide to Living Your Creative Life Without Leaving Your Job. She is the host of two podcasts: Create For No Reason and Lead With Culture.

Kate is a multi-passionate leader, fitness enthusiast, podcaster, content creator, book lover, and author.