David Markarian, The Markarian Group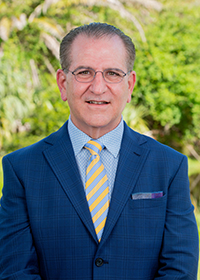 Dave and The Markarian Group provide guidance and representation to businesses, entrepreneurs and innovators in courtrooms, boardrooms and before regulatory authorities throughout Florida and across the nation.

Dave's experience was developed in the courtroom, trying and winning scores of jury trials and other proceedings in Florida and across the country, amassing a substantial track record of courtroom success, appellate wins and landmark industry victories, representing the interests of Fortune 500 clientele in complex litigation. While practicing law with noted litigator David Boies at Boies Schiller & Flexner Dave's decade-long affiliation with NextEra Energy / Florida Power & Light began, serving first as their legal counsel, and later providing regulatory advocacy and policy advocacy in state capitols designed to create headroom for the company's renewable energy development efforts. Ultimately, Dave led Next Era Energy's Washington D.C. office dedicated to ensure sound federal governmental policy regarding clean energy.

Today, the firm's focus includes business guidance, business-related litigation and trust, estate and probate litigation, crafting sensible, cost-efficient win-win outcomes for clients. However, when amicable solutions can't be achieved and clients' interests must be represented before judges, juries, regulatory bodies, or those that shape policy - The Markarian Group makes it a point to win. Dave has been AV-rated by Martindale-Hubbell for more than three decades, reflecting a legal practice that meets the highest standards for ethics, professionalism and legal ability.