Alexander R. Cooke, Optimist Capital, LLC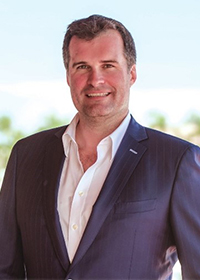 Chief Executive Officer, Managing Director & Founder of Optimist Capital, Registered Investment Adviser

Providing Institutional Wealth Management for Corporations, Foundations and High Net Worth Individuals. Having over twenty years of experience in the global securities markets, all the way from Fixed Income Institutional Trading to Managing Portfolios for Politically affiliated individuals and families. As a Fiduciary at all times, he operates to the highest ethical standard.

Alexander lives in Juno Beach, Florida. When not actively charting Securities Markets, you may find him on the Lacrosse field, in the Ice Rink, or open ocean. He is a lifelong Sailor, Lacrosse player & Hockey player having competed at some of the highest levels in each.