Gary Lesser, Lesser, Lesser, Landy & Smith, PLLC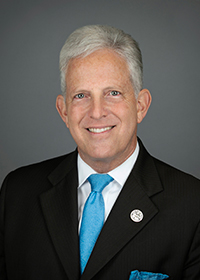 Gary S. Lesser is the Firm's Managing Partner and concentrates his practice in personal injury cases throughout the State of Florida. The firm does no formal advertising and clients are referred to the firm by other clients, attorneys and other professionals. Gary has handled numerous high profile cases including wrongful death, premises liability, negligent security, automobile injury, product injury and other related injury cases.

Gary has serve on The Florida Bar Board of Governors for nine years, including the years as Legislation Chair. He also served as the Chair of the Florida Bar Professional Ethics Committee. Gary has served as the Chair of the Palm Beach County Bar Association's Professionalism Committee and Chair of the Medical Legal Committee for many years. Gary has been served as the Legal and Fundraising Vice President for the Arthur Meyer Jewish Academy, serving on the Board for over 20 years, as well as serving as the Chair of the Jewish Federation Business & Professions Cabinet. Gary also serves on the Board of the Business Development Board and has served as PAC Chair for the Economic Council of Palm Beach County, and he also serves on the board of the Young Singers of the Palm Beaches and the Parents Television Council.

Gary S. Lesser was born in West Palm Beach in 1967. After graduating from Forest Hill High School, Gary attended George Washington University, where he graduated with a B.A. in International Affairs. Gary served as President Pro Tempore of the Student Senate and was Associate Editor of the GW Hatchet, the school newspaper, and the Editor-in-Chief of the GW Journal, a monthly political opinion commentary. Gary attended University of Miami School of Law earning his Juris Doctorate. He was a member of Bar & Gavel Society, and served as Editor-in-Chief of Res Ipsa Loquitur, the law school's newspaper.

Gary has lectured at seminars throughout the state of Florida on the topics of personal injury and various ethics issues. He has been interviewed by local and national media regarding cases, important ethical/legal issues, and his service to the community.