Chad Gracy, Guarantee Insurance Partners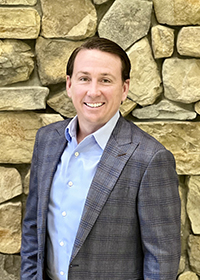 Chad was born and raised in Miami, FL. He attended and graduated from Dade Christian High in 1995. He then went on to the University of Central Florida and earned his master's degree in public administration in 2002.

He joined Lincoln Financial Group in 2006 where he earned several accolades throughout his 16-year tenure, including Rookie of the Year & Office of the Year when he was A.V.P., Regional Sales Manager.

Throughout his long-standing career he also recruited, mentored, and trained the state's most successful marketing representatives. That spirit of development and partnership continued when in 2022, he founded Guarantee Insurance Partners, LLC. as an extension of his commitment to customer service excellence and positive work-place culture.

With his industry knowledge and owner-level focus, he and his team are now dedicated to advocating for employers and their employees and helping them provide creative and wholistic solutions for Employee Benefit Plans, Employee Engagement and Communication, H.R. Solutions and Wellness Initiatives.

When Chad is not consulting with his clients, he enjoys mountain biking, golfing, and spending time with his family and friends as part of the local community that has encouraged him and led him to want to foster similar profession relationships.