Robert Harvey, Enterprise Florida, Inc.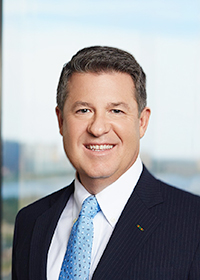 Robert serves as General Counsel to Enterprise Florida, Inc. (EFI), and is responsible for providing legal guidance, serving as a subject matter expert, and ensuring that EFI is compliant with all laws, regulations and contractual obligations in its operations and agreements, with particular attention to EFI's operating agreement with the Department of Economic Opportunity (DEO).

EFI is advancing the forefront of economic development in Florida. As a public-private partnership of business and government leaders, our goal is to promote Florida as a premier business destination and expand the state's economy through private-sector job creation. In pursuit of this mission, EFI works closely with a statewide network of economic development partners.

Upon creating EFI in 1996, Florida became the first state in the nation to place principal responsibility for economic development, international trade, research and marketing in the hands of a business-government partnership. Motivating the move was the belief that, with hands-on participation by Florida businesses, Florida could develop into a sophisticated economy driven by diverse industries and international business. States across the nation have gone on to adopt this successful model.

EFI serves as the state's primary entity for trade and export development supporting more than 60,000 Florida exporting businesses. The organization also assists small and minority businesses through its capital programs, supports Florida's defense industry through the Florida Defense Alliance and Florida Defense Support Task Force, and champions sport industry growth through the Florida Sport Foundation.