Mike Graham, CFM, Floodproofing.com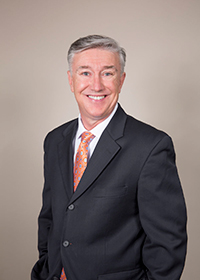 Mike Graham is a change agent for the Flood Mitigation and Flood Insurance market. 20 years ago, he and his team invested in understanding how specialized flood mitigation products could reduce risk, lower premiums, and help build more resilient communities. Today, he and his partners have succeeded in building the most successful, all-encompassing, flood-based business in the country.

Since 2000, their companies have provided global floodproofing product options and education to design professionals, municipalities, and property owners. Their goal is to provide the best flood mitigation solutions that will lower risk and premiums.

Mike is the President and CEO of Floodproofing.com, which focuses on bringing a variety of flood mitigation product solutions to professionals and homeowners, and also the President and CEO of Smartvent Products; their made in the USA manufacturing group that manages a family of Foundation Flood Vents and accessories. Mike is also the CEO of Risk Reduction Plus Group which is the insurance arm that focuses on providing tailored flood insurance products for both residential and commercial customers.

He is a member of the Association of State Floodplain Managers (ASFPM), a trustee of the ASFPM Foundation, a Certified Floodplain Manager and is a member of its Floodproofing Committee.

Mike is a Board member of the International Code Council Long Term Building Code Development Program and a member of the ASCE-24 Flood Resistant Construction Committee. Lastly, he is a member of the Jupiter, FL. Program for Public Information Flood and CRS committee.

Mike speaks nationally as an educator, panelist, moderator, and keynote about building codes, flood mitigation and their impacts on flood insurance. He speaks straight and keeps groups engaged.

Mike and his wife Cathy have been married for 35 years and live in Jupiter.