Mark Smith, AIA, LEED AP, GHP Environmental + Architecture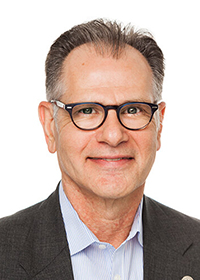 Vice President, Florida Operations
Established in 1977, GHP, a Woman-Owned Company, is a nationally recognized architectural, environmental and program management consulting firm that has successfully and synergistically integrated the skills of architects, engineers, program managers, LEED facilitators, industrial hygienists and safety professionals for more than 42 years. The talented team of skilled professionals at GHP is dedicated to creating safe, sustainable and aesthetically pleasing places to work and live. With a growing staff of 48 employees, GHP has offices in Nashville, TN; Jupiter, FL; Denver, CO; San Antonio, TX and San Francisco, CA.

Dedicated to improving the built environment, GHP's team is made up of problem-solvers. From emergency response to forensic architecture to asbestos remediation to innovative architectural design, GHP are experts in designing and executing successful solutions for a client's program needs. GHP also specializes in managing architectural, environmental and construction management projects and programs to ensure budget control, timely execution and regulatory compliance.