Jim McCarten, The Gardens Mall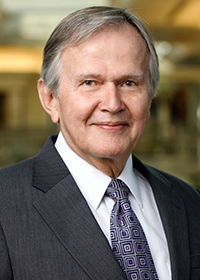 General Manager, The Gardens Mall (The Forbes Company), Palm Beach Gardens. Senior management since 1989, General Manager since 2000.

Prior to The Forbes Company, Assistant General Manager for Marley Station (Taubman Company), a regional mall near Baltimore.

Went into the retail business upon graduation from College, starting with Dart Drug/Dart Home Centers for 8 years, followed by regional manager with Brookstone for 7 years.

Native of the Washington DC area
Resident of the City of Palm Beach Gardens since 1989
Married, 2 children
Bachelor of Science, University of Maryland Smith School of Business

Interests and non-profits:
Palm Beach Gardens Police and Fire Rescue Foundation board member, secretary
Palm Beach North Chamber of Commerce board member
NorthPAC committee member, treasurer
Small Business Committee past member
Boy Scouts of America: Past Lighthouse Elementary Cub Scout Pack executive committee, treasurer.
The Arc of Palm Beach County: past board of directors, executive committee, HUD housing president.