George Forman, Palm Beach County Sheriff's Office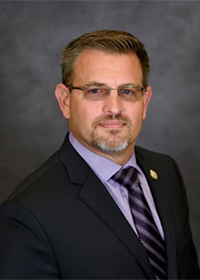 A native to the area, George Forman serves as the Palm Beach County Sheriff's Office Chief Operating Officer. With over 24 years of experience, he has direct oversight of the agency's C-Suite, which includes the finance, technology, human resources, risk management and commercial services bureaus for one of the largest local law enforcement agencies in the country.

He holds an MPA from Nova Southeastern University, a BS in Economics from Florida State University, is an alumnus of Harvard's (HKS) Senior Executives in State and Local Government, an alumnus of the Senior Management Institute for Police (SMIP), holds a Certificate in Public Leadership from HKS, as well as a designation as a Certified Government Finance Officer.

George enjoys being active in many professional, fraternal and philanthropic organizations, such as Leadership Florida, The Education Foundation of Palm Beach County, The Lord's Place, International Association of Chiefs of Police, Police Executive Research Forum, Palm Beach County's Investment Policy Board, Lincoln Financial Group's Consumer Advisory Council, American Heart Association, National Association of Youth Sports, Police Benevolent Association and the Broken Star Foundation.

Throughout the past two plus decades his commands have received numerous accolades. A few recent include, the National Procurement Institute's Achievement in Excellence, #1 in the top 100 Best Fleets in America and a Cigna Culture of Well-Being Award.