Cindy Crawford, Greenspoon Marder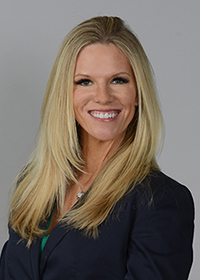 Cindy is a partner at Greenspoon Marder, LLP, where, for nearly 15 years, she has devoted her practice to representing clients in a wide range of marital and family law matters, including traditional and collaborative dissolution of marriage, LGBTQ same-sex marital and family issues, prenuptial and postnuptial agreements, paternity, alimony, child support, complex equitable distribution and valuation issues, parental responsibility and child issues, relocation, and domestic violence. The breadth of Cindy's experience provides her with the ability to effectively and efficiently handle the various and nuanced legal issues that frequently present themselves in situations involving marriage and family. She prides herself on being an appropriate advocate for her clients while delivering exceptional service, accessibility, and discretion. Ms. Crawford is a frequent lecturer and publisher on issues related to family law.



In her spare time, Cindy enjoys volunteering with various community, professional and charitable organizations. She currently serves as the Chair of the Palm Beach County Bar Association Professionalism Committee and is a past President of the Palm Beach County Chapter of the Florida Association for Women Lawyers. She is a graduate of Florida State University and George Washington University School of Law. She enjoys spending time with her two son and her yellow lab, "Pickles."