Executive Trustee Member Bio
Pat Burns, JFK North Campus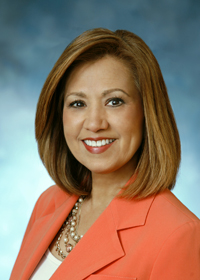 Patricia Burns is the Chief Executive Officer at JFK Medical Center North Campus, a 245-bed acute care medical center in the West Palm Beach. JFK North is part of the HCA East Florida Division.

Pat began her career with HCA as a Staff Clinical Scientist at Baytown General Hospital in Houston, TX. Following Baytown, she joined Humana Women's and Children Hospital, where she was promoted several times, ultimately becoming the Lab Director. Serving in this position for over 10 years, Pat oversaw three facilities, including Methodist Hospital, Methodist Children's Hospital and Methodist Specialty and Transplant Hospital. In 2004, she was promoted to VP of Operations, overseeing the three facilities and in 2010 was promoted to COO of Methodist Stone Oak Hospital. In 2013, Pat moved to Florida and became the COO of JFK Medical Center. Pat has spent most of her career with HCA and has over 35 years of experience in the healthcare arena. Most recently, Pat was the Chief Operating Officer at JFK Medical Center in Atlantis.

She earned her Bachelor's Degree in Clinical Laboratory Science/Medical Technologist from the University of Houston-Clear Lake and later went on to pursue her Master's Degree in Healthcare Administration from Webster University.