Executive Trustee Member Bio
Kimberly Reckley, PNC Bank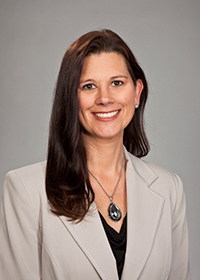 Mrs. Reckley is the Senior Vice President, Client & Communications Director for the Southeast Florida Market of PNC Bank, covering the territory from Miami to Vero Beach. As the CCRD, she participates in growing the PNC franchise and brand within the region as well as overseeing all sponsorship marketing, foundation giving and client engagement.

Mrs. Reckley has been with PNC for over 7 years and prior to being with the bank she was the Director of Suites and Corporate Partnership Services for the Detroit Red Wings for over 15 years.

She serves as a board member for the Education Foundation of Palm Beach County, chair of the Business Alliance for Early Learning through the Florida Chamber Foundation, on the Steering Committee for Palm Beach County's Birth to 22 community impact alliance, member of the Broward Reads Campaign and is a member of the Wounded Veterans Relief Fund gala committee.