Executive Trustee Member Bio
Kate Grangard, Gehring Group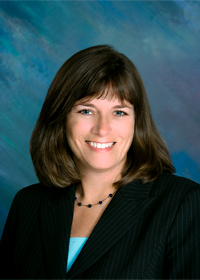 Kate Grangard is a Fordham University graduate, with a B.S. in Business Administration with a concentration in Public Accounting. After starting her career in public accounting, including a tenure at Price Waterhouse where she provided both tax and audit services in NYC and Florida; Kate became the Vice President of Finance and CFO of the Miller's Ale House Restaurant Group for over 11 years where she oversaw Finance, Risk, and I.T. Currently serving as CFO & COO of Gehring Group and BenTek for over 11 years, Kate is responsible for overseeing the operations, growth and development of both organizations. In addition to her executive leadership responsibilities, Kate serves as the organizations' expert consultant with regard to healthcare reform and legislation. In this role, Kate is a frequent speaker on the Affordable Care Act (ACA) & other healthcare legislation for various national and state level organizations; and authors webinars and papers on ACA related topics.

Kate also serves and advocates on behalf of various local organizations including as an Executive Board Member of The Lord's Place, on the Advisory Board of Child Rescue Coalition, and as a founder of Arc In the Dark/Band Together for Disabilities. A graduate of Leadership Florida Class XXXV, Kate was recently appointed to serve for three (3) years on the Committee on Retirement and Benefits Administration committee for the international organization, Government Finance Officers Association (GFOA), having served on various committees for the FICPA and FGFOA previously.

A 29 year resident of the northern Palm Beach area, Kate and her husband Steve have two grown children - a son Jordan and a daughter Bria.