At 7:15 AM on Wednesday, November 14 the PBNCC will host its monthly Business Before Hours at the Palm Beach Gardens Marriott. Members, made up of business and community leaders, as well as elected officials and interested guests, will be treated to a moderated bipartisan dialogue which has up until now been the purview of academia and town halls. The keynote speakers, former Congressmen Jolly and Murphy will present "Why gridlock rules Washington and how we can solve this crisis" to an audience eager to hear their views on how to bring civility back to bipartisan dialogue.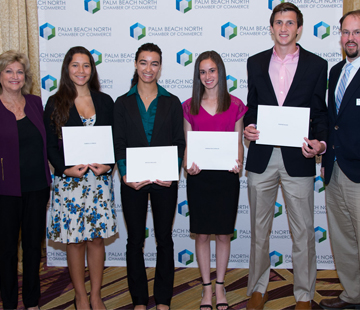 The John Giba Student Leadership Award Program awarded by the PBN Chamber of Commerce Foundation exists to encourage, recognize and reward selected area High School seniors who have demonstrated strong leadership potential through a combination of scholastic excellence, community service, and extra-curricular activities. Click "Read More" for more information about applying!
Source is a full-service association management firm with over 20 yrs experience advancing client missions through smart strategy, responsible management, & close collaboration. Our record of success includes successfully transitioning, managing, and leading state, national, & international associations representing academia, publishing, & other industries with annual budgets ranging from $175,000 – $6 million.