Executive Trustee Member Bio
Sally Byrd, First Citizens Bank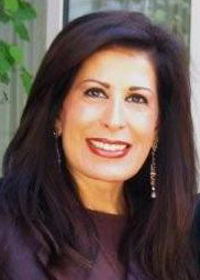 Sally has long been involved in her community; She has been hard at work helping others as a volunteer for nearly 30 years.

Some of the organizations she has helped include, The March Of Dimes, The D.A.R.E. program of the Palm Beach Gardens Police Department, Junior Achievement, for eight years Sally served on the Board of Supervisors of Northern Palm Beach County Water Improvement District.

She served as President of the Leukemia and Lymphoma Society of South Florida for two consecutive years, which included 15 years as board member, during that time Sally was also nominated for "Woman of the Year."

Through First Citizens Bank, Sally is a member of the Business Development Board of Palm Beach County. During her 15 years on the Board of the Northern Palm Beaches Chamber of Commerce; Sally served as the Chairman for two years and currently is a member of the Executive Trustee Council.

November of 2015 Sally was appointed as a Commissioner of the Palm Beach County Housing Authority by Governor Rick Scott, she is currently Chairman of the Board.

In Sally's words: "Community involvement gives me the opportunity to keep up to date with the issues facing the County at large. In the same way, it allows me to create awareness of First Citizens Bank. It also offers me the opportunity to build the relationships that we strive for with key members of our community. I'm thankful for First Citizens Bank continued support in all my community and charitable endeavors."