Executive Trustee Member Bio
Niki Norton, n2 architecture + design, Inc.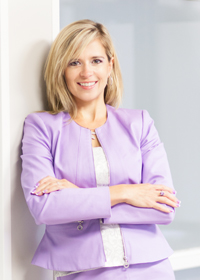 Niki Norton is the Owner and Principal Architect of n2 architecture + design, Inc. With more than 20 years of experience working on commercial and residential projects, n2 has an admirable track record in the industry. She is an LEED registered architect whose award-winning buildings and design projects reflect her commitment to environmentally sound solutions to her clients' needs.

Niki holds a degree in Architecture from the University of Tennessee and is a board member of the South Florida Chapter of the US Green Building Council, the Florida Green Building Coalition, and Treasure Coast Builders Association. Niki makes sustainable design a priority - starting at home with the LEED Certification of n2's Stuart office.

In addition to running her own business, Niki is very active in the community. She serves on the Historic Preservation Board and is a board member of the Lyric League and Chair of the Treasure Coast Branch of USGBC. She is also mentor for South Fork High School's ACE Program and Clark Academy.

To continue her positive impact in the community, Niki is running for the District 4 seat on the Board of County Commissioners in Martin County. Her goal is to help create a smaller, but "more prepared" government. She wants to help Martin County develop a clearer Comprehensive Growth Management Plan. She also wants to help create more, better paying jobs to attract young families and create a "multigenerational community".

Niki and her husband Tom live in Stuart with their five children.