Executive Trustee Member Bio
Anthony LaCavalla, Rybovich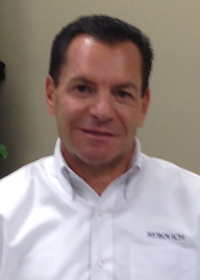 Rybovich, West Palm Beach
Vice President-North end Development
Started there overseeing Guest services, Café, Shuttle, Security. Currently handling Real estate Development, facilities and Governmental affairs

KAST CONSTRUCTION, West Palm Beach, FL 2007-2010
Business Development Consultant
Hold full responsibility for attracting, qualifying, and closing new business opportunities for construction arm of major development company in Florida (Kolter Communities) with $85 million in annual revenues. Establish and maintain proactive relationships with prospects. Deliver presentations to potential clients, with emphasis on value-added benefits of Kast; improved presentation materials.

HRH CONSTRUCTION, New York, NY, 2004-2006
Vice President of Business Development
In charge of all business development, marketing, operations, and contract management activities within start-up construction segment of $350 million corporation. Established and maintained relationships with owners, architects, employees, banking representatives, subcontractors, and city officials. Identified and qualified prospects, delivered on-site presentations, negotiated and captured contracts, and oversaw implementation of projects

HARLEM RIVER YARD PROJECT, New York, NY, 19987-2002
Project Director / Executive Consultant
Directed all functions and activities for $720 million project involving construction of major recycling plant (capability of processing up to 330,000 tons of paper annually and producing fiber newsprint). Provided comprehensive consulting services on equipment, operational, staffing, and logistics issues.

CRYSTAL WASTE PAPER, New York, NY, 1984-1998
Chief Operating Officer
Progressed through increasingly responsible positions with waste paper processing corporation, culminating in position to lead all business/operational development objectives. Hired, trained, mentored, and supervised team of over 300 operations, administrative, and executive-level personnel. Held full P&L and budget accountability. Managed purchasing and installation of plant processing equipment. Oversaw all financial functions, including A/R, payroll, taxes, and capital expenditures.